Purpose
This feature able you to add notes to a WO.
Accessing
On the WO page, the button to access the note feature will be located at the top right section as indicated by the red arrow in the image below.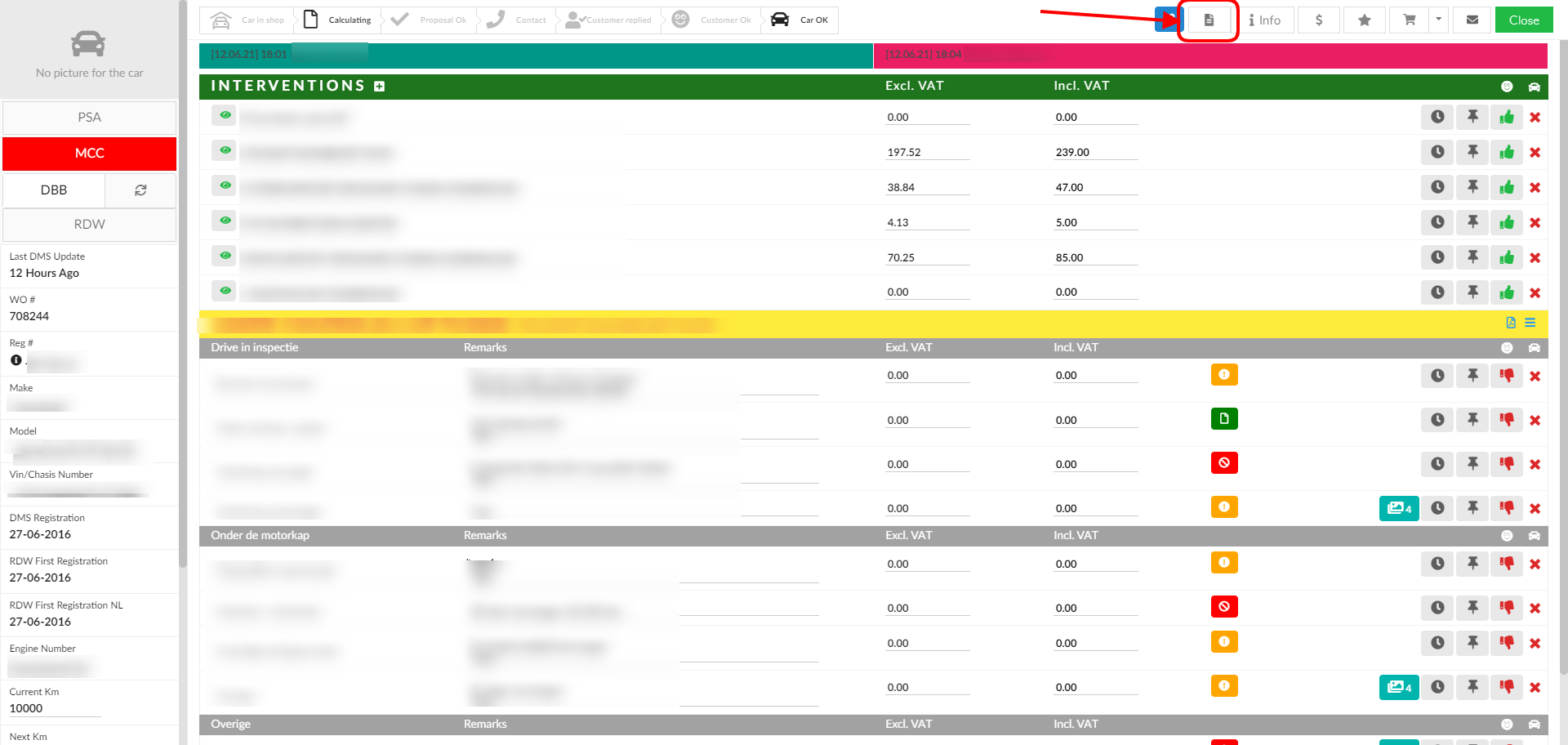 Adding a note
By clicking on this icon window appears where you can write some text. If you want mechanics to see this note on tablet select the option
Visible for mechanic
under the text box.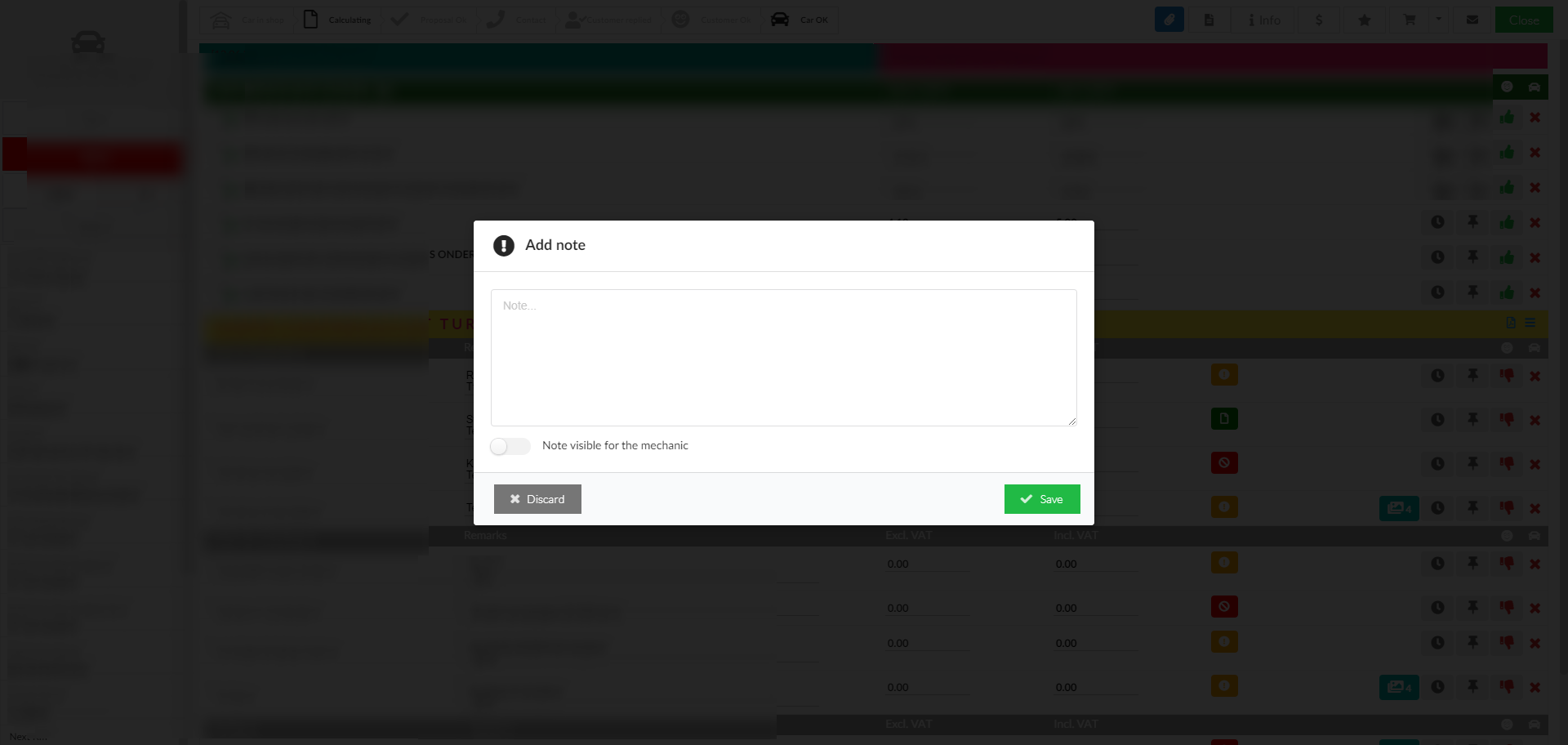 After you finish writing just press the Save button and your notes will be saved on the work order.
When there is a note added it will be displayed within the Important items section.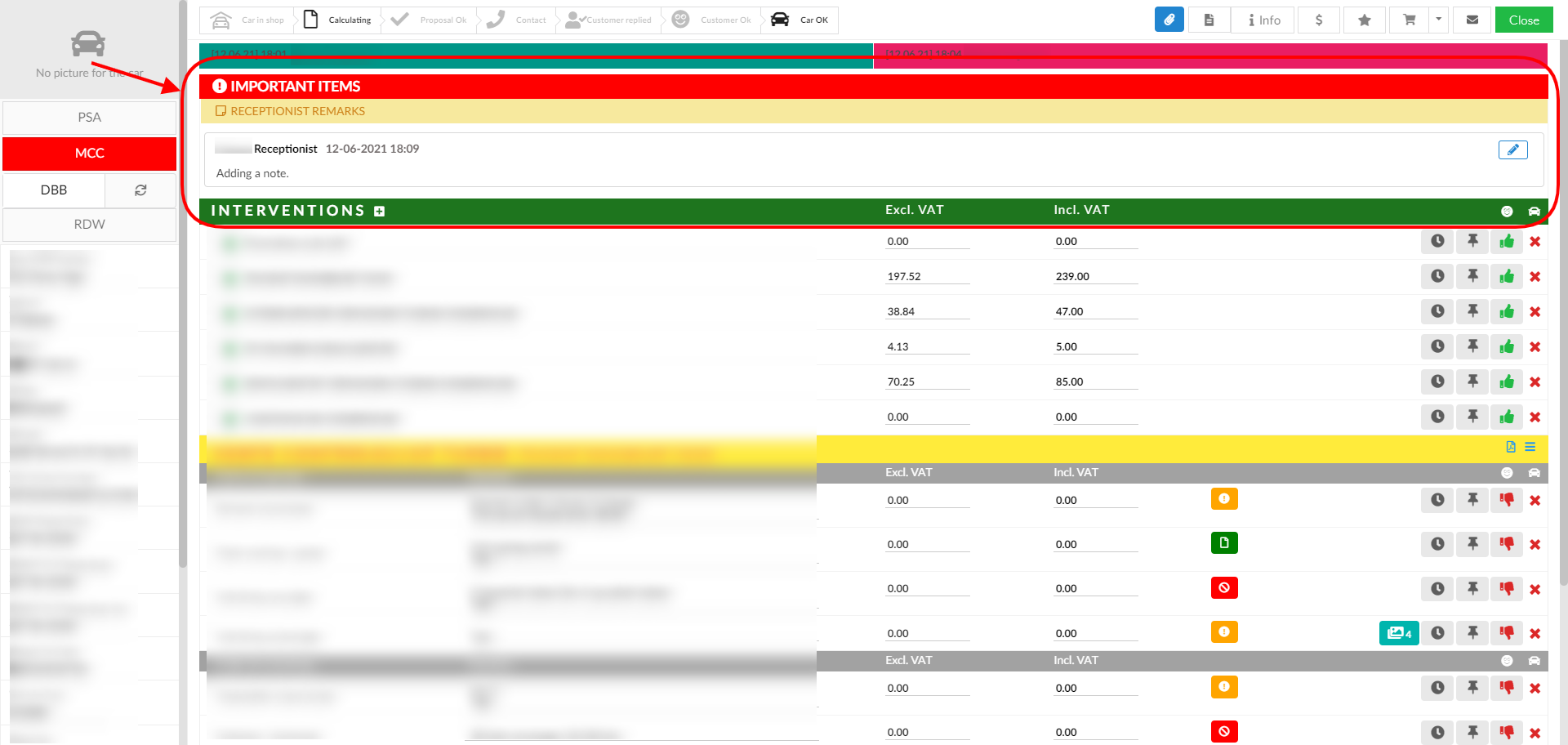 Updating a note
You can edit the note by simply clicking the button indicated in the image below.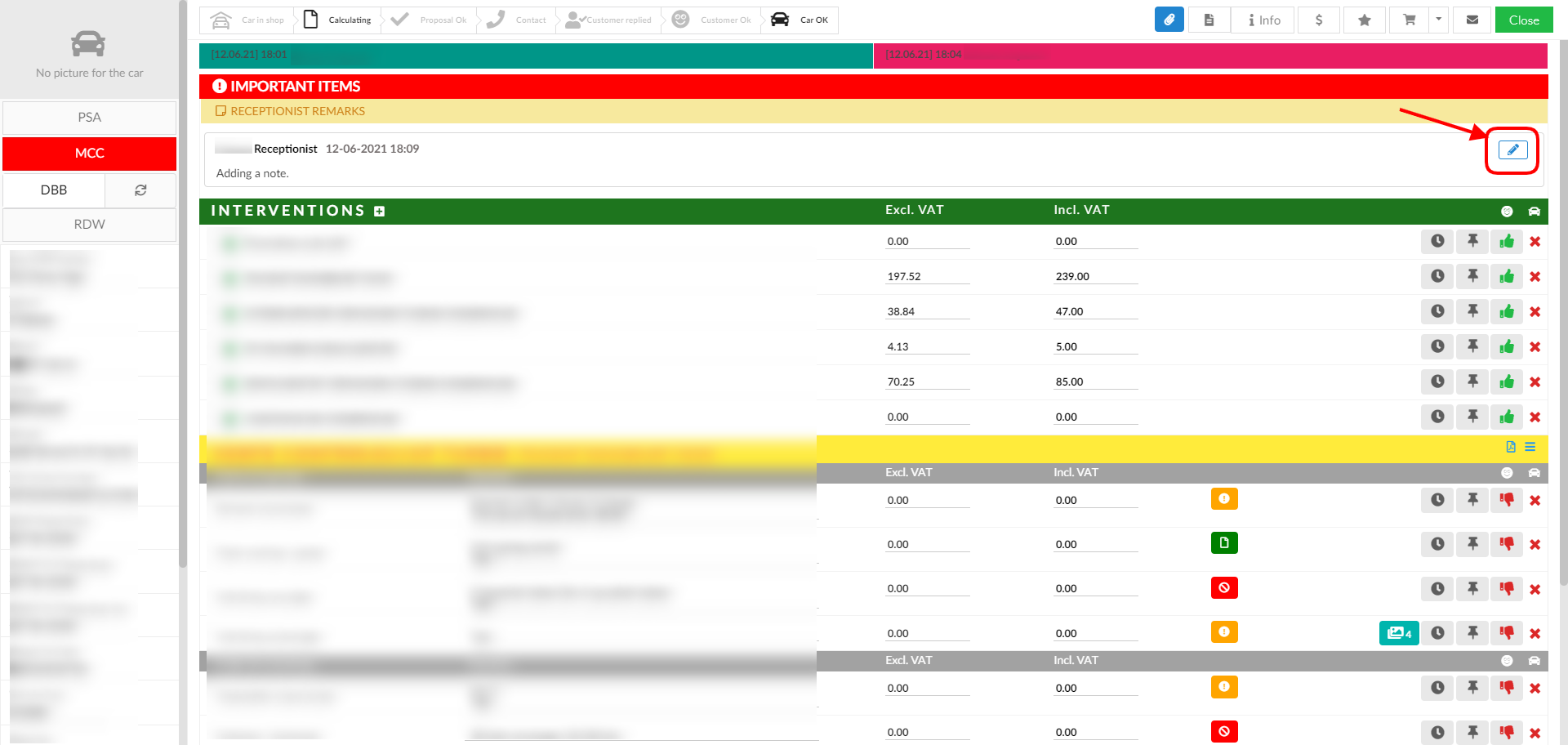 Once the note is updated, the note will display who and when the note was last updated.


Note: Since version 7.10.38, notes are updating real time.