The purpose of this feature is to have dealer admin able to add questions to a default checklist that will be visible to this dealer only.

Step 1:

Click Checklists under Management in the hamburger menu.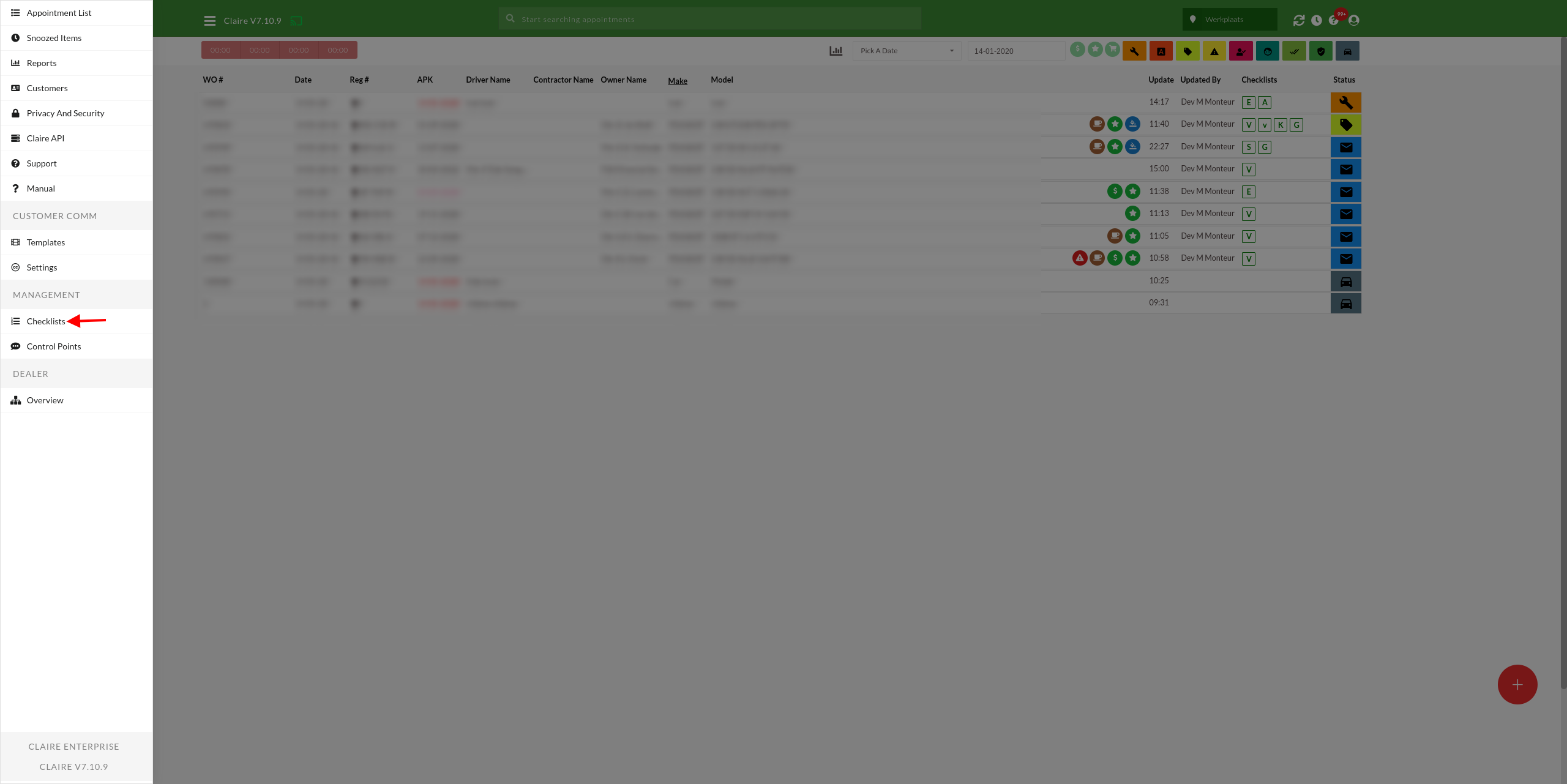 Step 2:

Select a default checklist in Dealer Checklists column, recognizable by the globe icon next to the checklist name.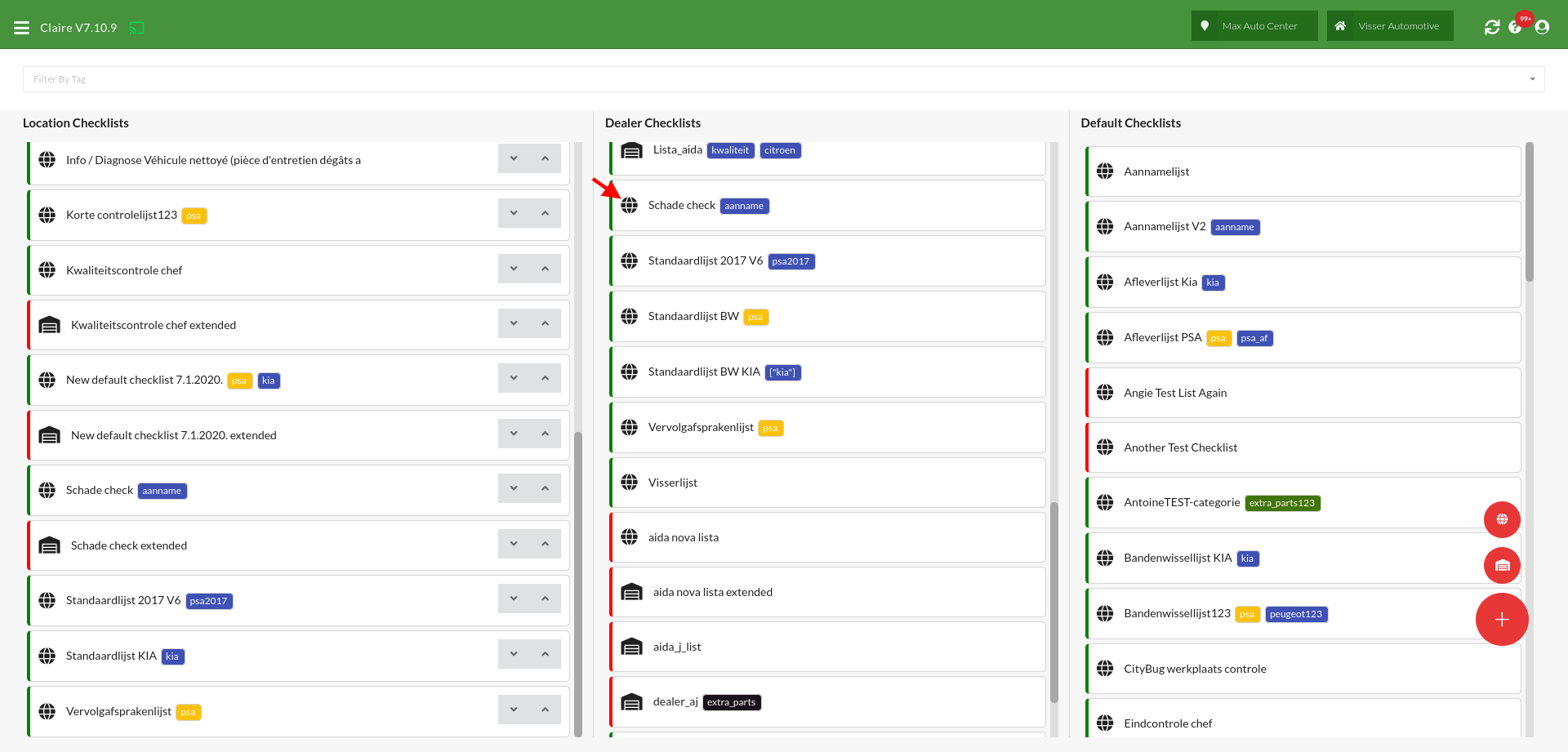 Step 3:

Click Extend on the top of the screen.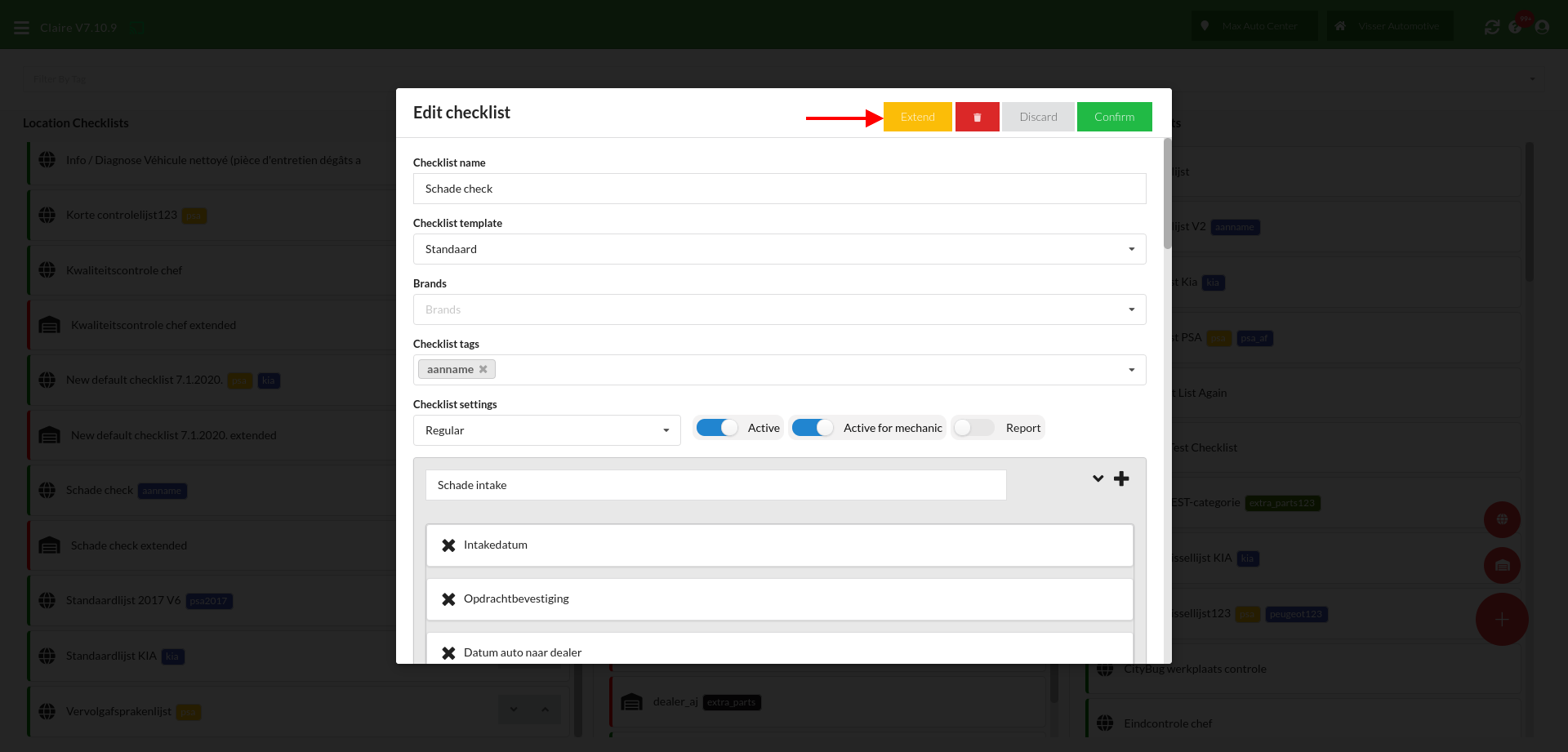 Step 4:

Click Add Group at the very bottom of the screen.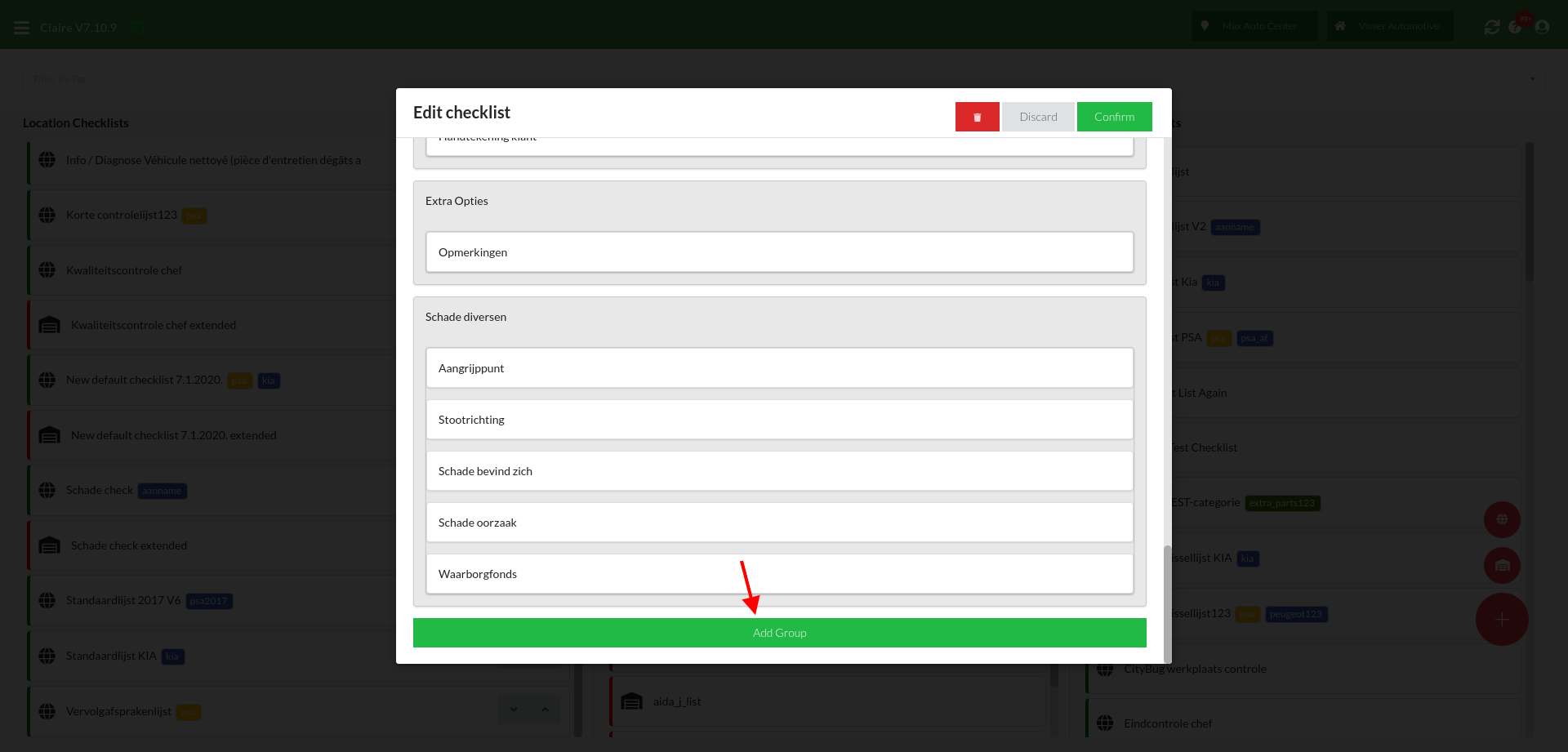 Step 5:

Add name for your new group of question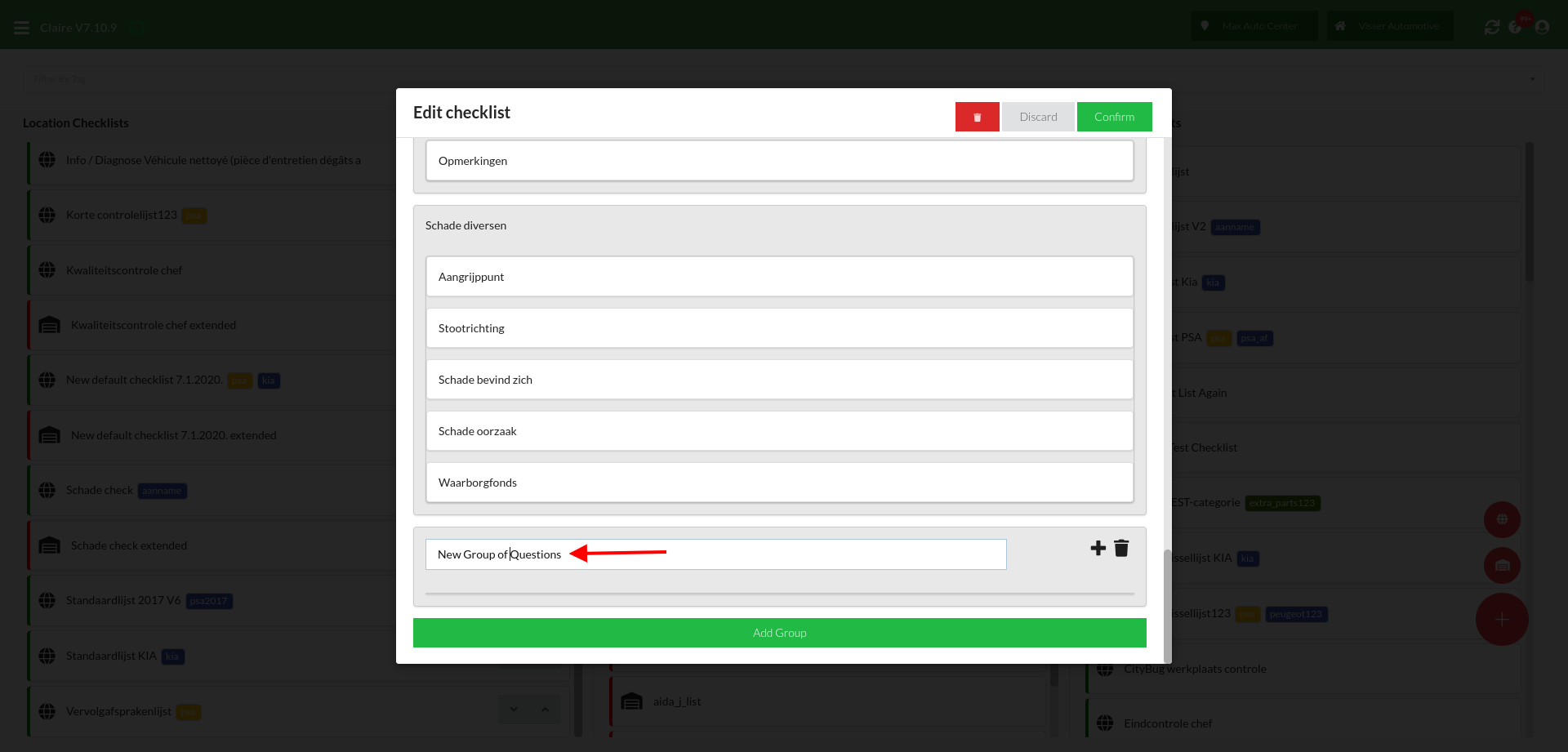 Step 6:

Click plus(+) on the left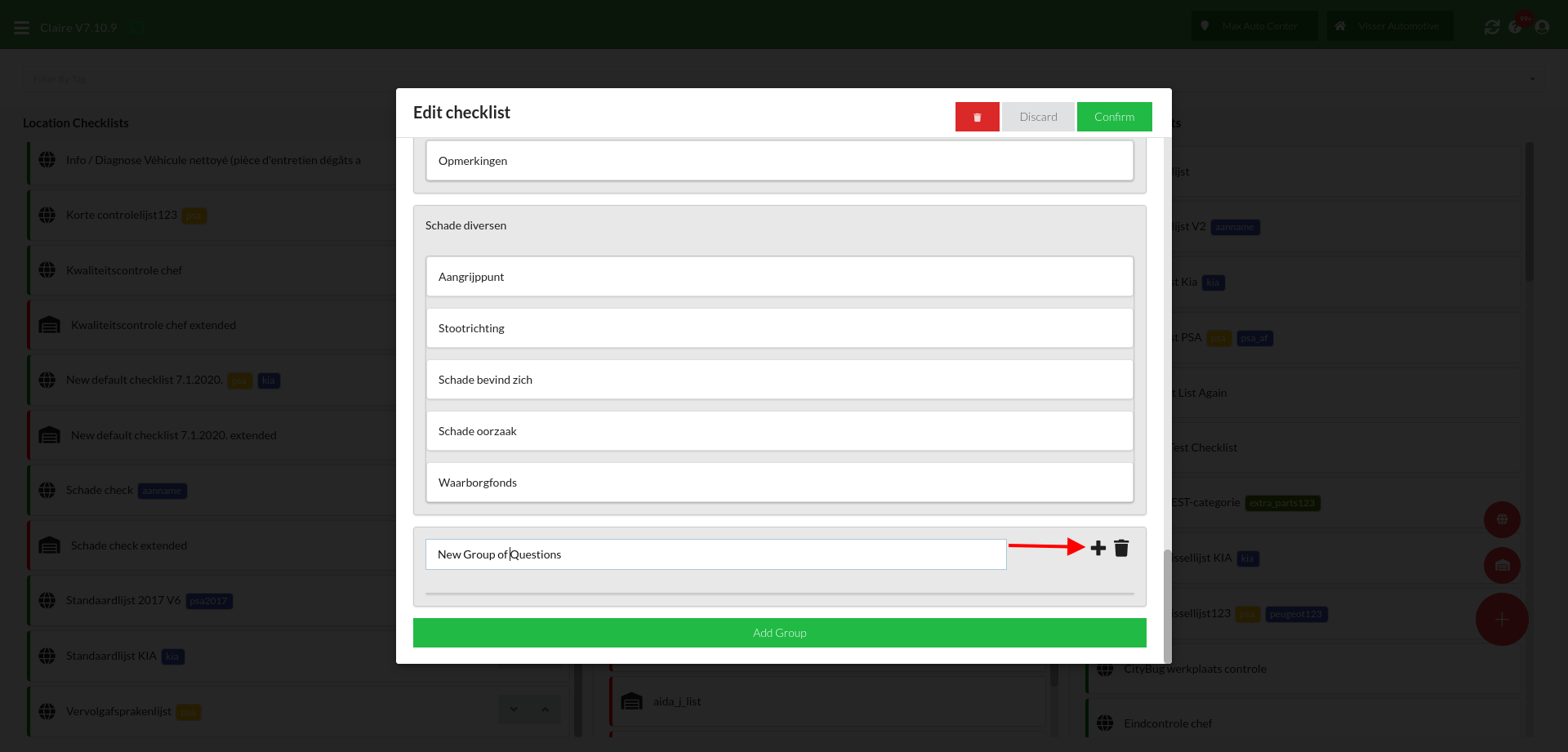 Step 7:

Select a question from the Dealer Questions list.

Step 8:

Simply click the green button Confirm in top right corner.


Step 9:

Back on the checklist screen, you can drag the checklist with the same name ending by extended and attach it to the location.
Mechanic will be able to see the checklist when it is attached to location even if the checklist seems inactive (red ribbon).


Note that tyre element question can only be added either to a main part of the default checklist or to the extended part.