Changing the process status
Purpose
Change the progress in Claire when the control is reported completed. Performing an action such as drawing up an estimate or the customer's agreement statement.
Access
In the workorder (appointment detail page), the bar will be display at the top of the screen.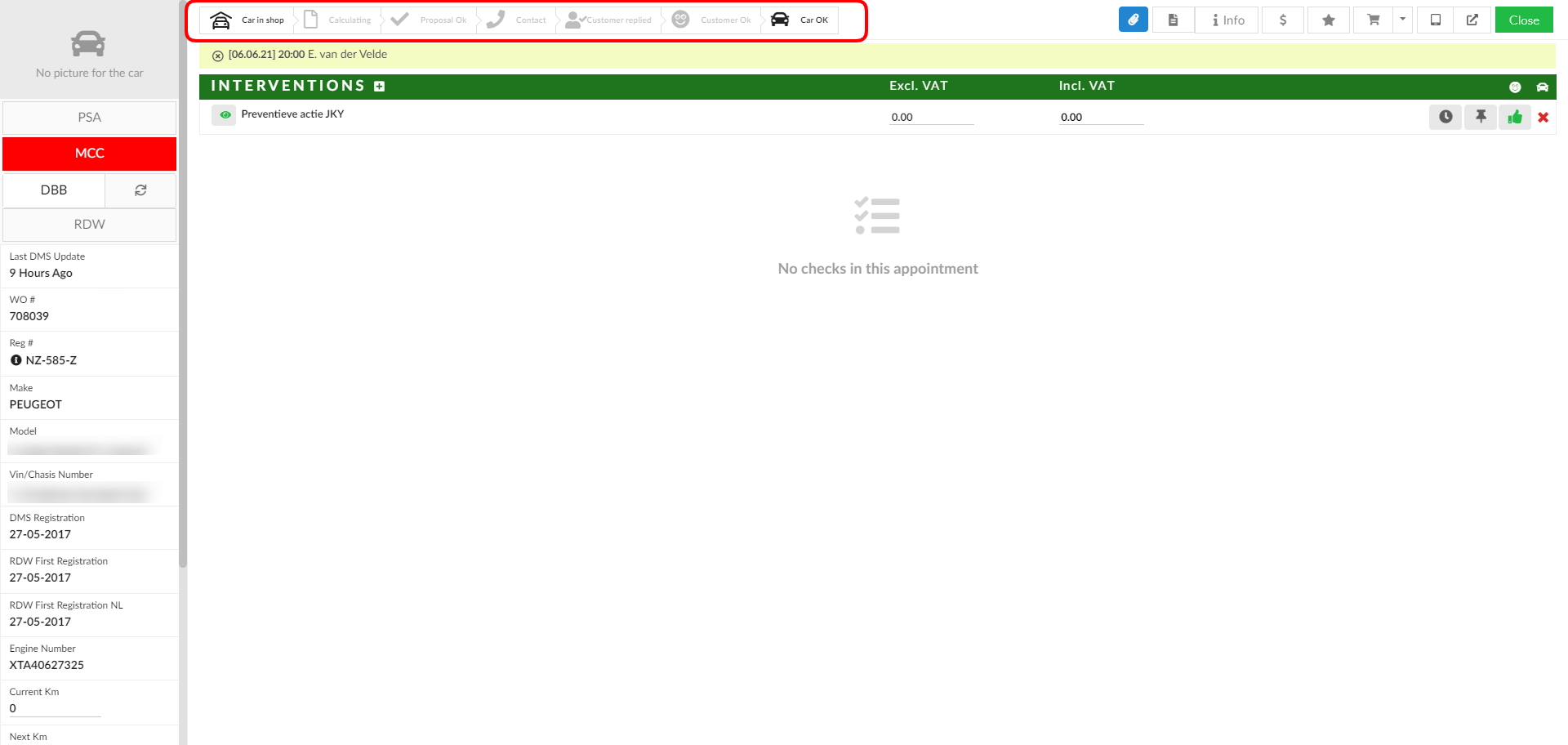 You see different possibilities here :
Car in shop*
Calculating

Proposal OK

Contact

Customer OK


*Car in shop button always remains enabled, allowing you to indicate when the car is in and out of the shop.

New entry indicated as Car in Shop will be show with this icon: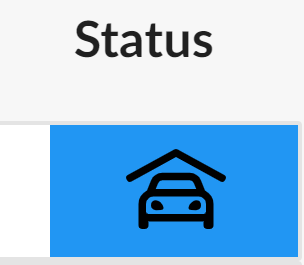 If Car in Shop was clicked and then click again to indicate the Car is Out of Shop, every WO with any status will have the following icon added: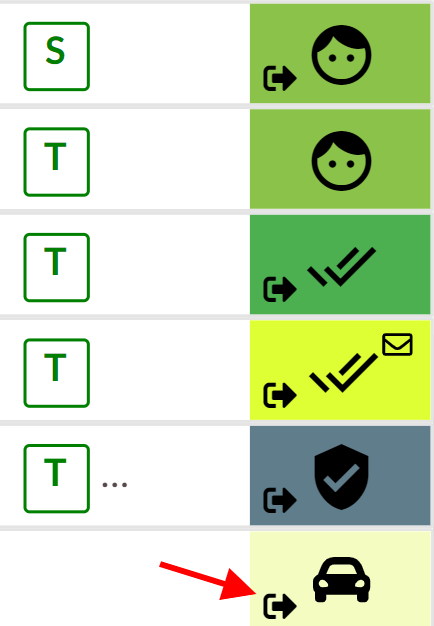 Until Car in Shop is clicked again then its removed.
Changing the process status
Clicking the Progress button will change the status in Claire at the exception of Car in Shop which only does it when the appointment is set as new otherwise will only display the events in the appointment details timeline.

It is very important that this is done consistently per status. This way, everyone within the company is always aware of where in the process the car is.
Related Articles

Using customer communication

This feature allows you to communicate to your customer details about the interventions directly from Claire in the form of an email. Inversely, the customer is able to communicate their decisions back to you, thanks to Claire's customer ...

Introduction to the Customer Communication module

Purpose In 2019, Claire has begun to develop a module called Customer Communication module to complement the Claire process. It allows clear and transparent communication with your customer. Being a digital way of communication, it creates the ...

Identifying customer waiting

When there is a coffee cup icon in the row of the WO it indicates that the customer is a watchman. It is important that a guard is picked up within 5 minutes after the status check. This is to prevent the technician from being able to report the car ...

Filtering by statuses

The filter function allows you to filter cars by status of the work process in which the car is at that moment. By clicking on one of the icons, this status will no longer be displayed. So if you only want to see which cars are OK with the customer, ...

Changing location

On tablet, you have access to a screen where you can review your profile information. In it you can also change your location and select a language currently available in Claire. Where to access it Changing language This will make the layout language ...