Enabling Scheduled-out time
Purpose
This feature allows you to stay informed of the date and time agreed with the customer that the work on his vehicle would be completed.
Activation
Access
You can access the information by clicking on Appointment date in the header row and by selecting Scheduled-out. The times indicated in red are the
expired ones
.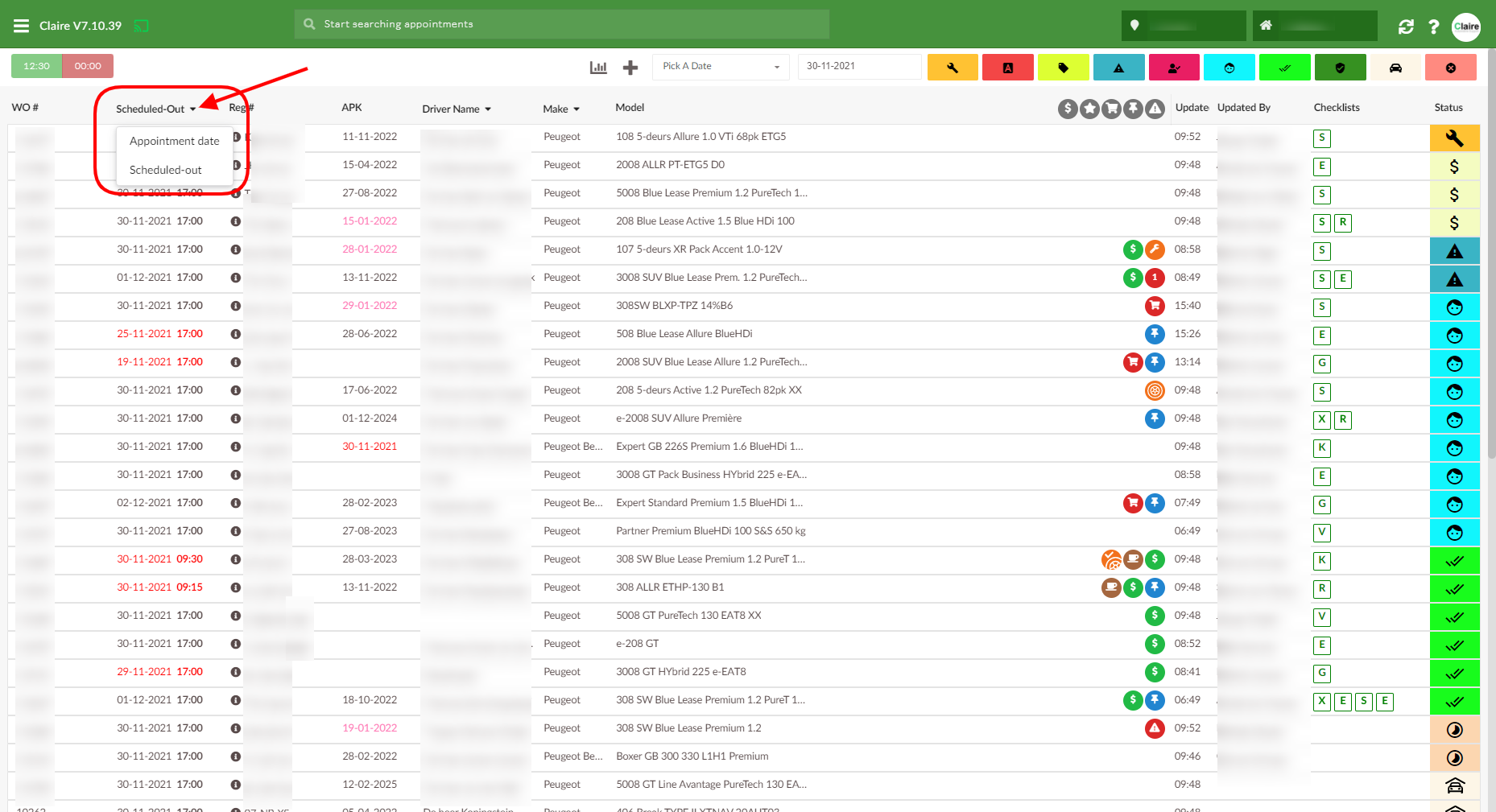 Related Articles

Using the lo@d function

In order to be able to anticipate the ordering deadlines for LO@D, we have integrated a monitor with 4 limited delays. Each site can adjust these time boxes. After-sales Service Advisors or storekeepers are notified by time boxes that there are still ...

Changing the appointment listed on main page

Purpose This new feature allows users to have a better overview of the appointment for the selected period. Prerequisite In order for it to be activated by the user, your location needs to have been configured. Simply contact us at ...

Enabling the VAT option

By default the VAT option is not activated. Therefore, you must request it via email at support@claireit.eu, our support team will activate it for the location requested. Once activated, Claire will calculate new totals with VAT for every ...

Enabling duplicate question

Purpose: The function Duplicate Question allows questions to be duplicated by mechanics. See image below for how to do it: Note: only dealer admin can enable this function for dealer questions. Steps: Step 1 In the hamburger menu, under the ...

New release information on Claire desktop version

See what's new for the desktop versions of Claire. Features and announcements are listed in the order of monthly updates. 2023 Updates V7.28 Claire Update Release date: February 3rd, 2023 On top of the ongoing work that our team is doing behind the ...