Since Build 230, Claire offers a new feature to pause a checklist. Claire is encouraging uninterrupted workflow, but sometimes we cannot avoid unforeseen interruptions. Now this feature will save the progress you made on a checklist and will allow you to resume it later.

How to pause
Every time a check is started, you will see at the top the button indicated in the image below.

Once you click on it, a confirmation pop-up will appear where you can click Confirm to pause and be redirected to the Overview of the WO or Discard to close the confirmation pop-up .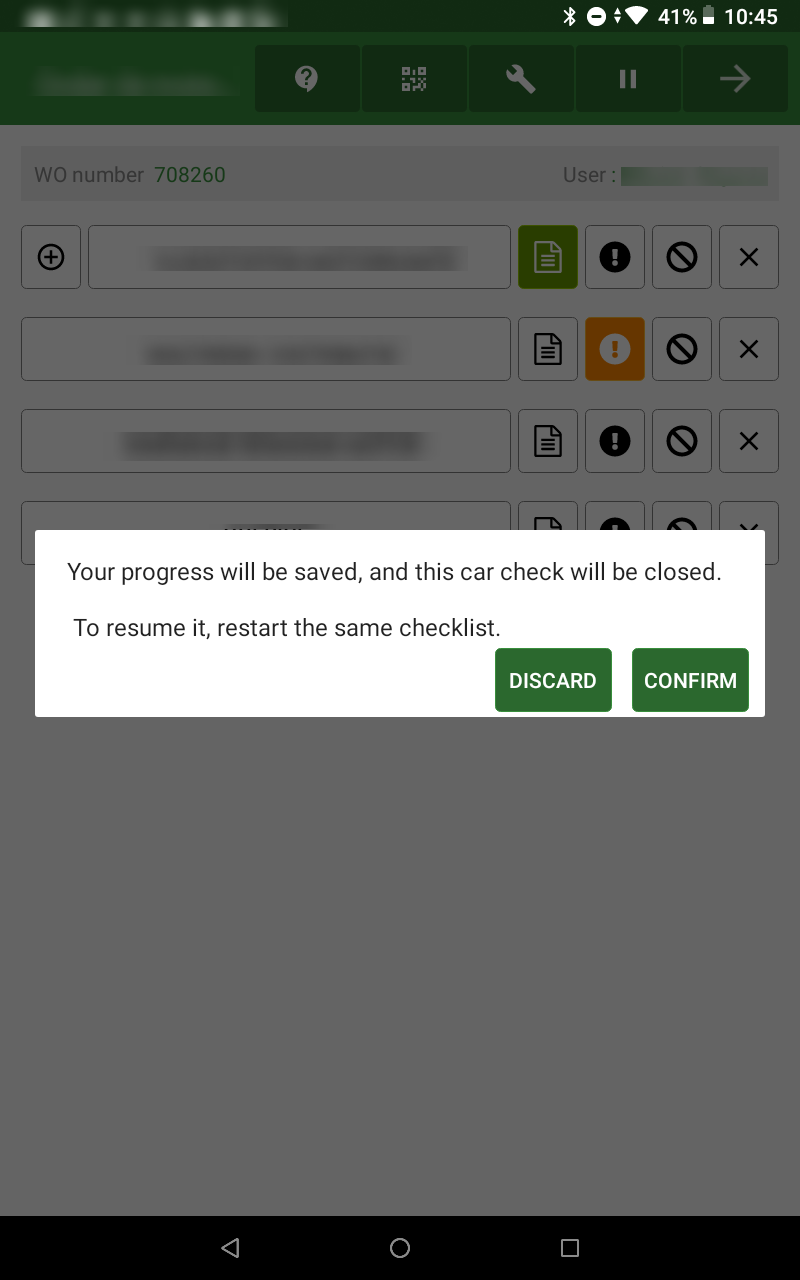 Note: Since build 239, when pausing, the WO status will remain on check Car check started. Therefore, unless the check is resumed and completed or aborted on the tablet, it is not possible for the WO status to be changed by the receptionist.
How to unpause
To resume a check, select the paused WO that is identified with the pause icon. Be advised that o
nly the mechanic that have paused a check is able to resume it.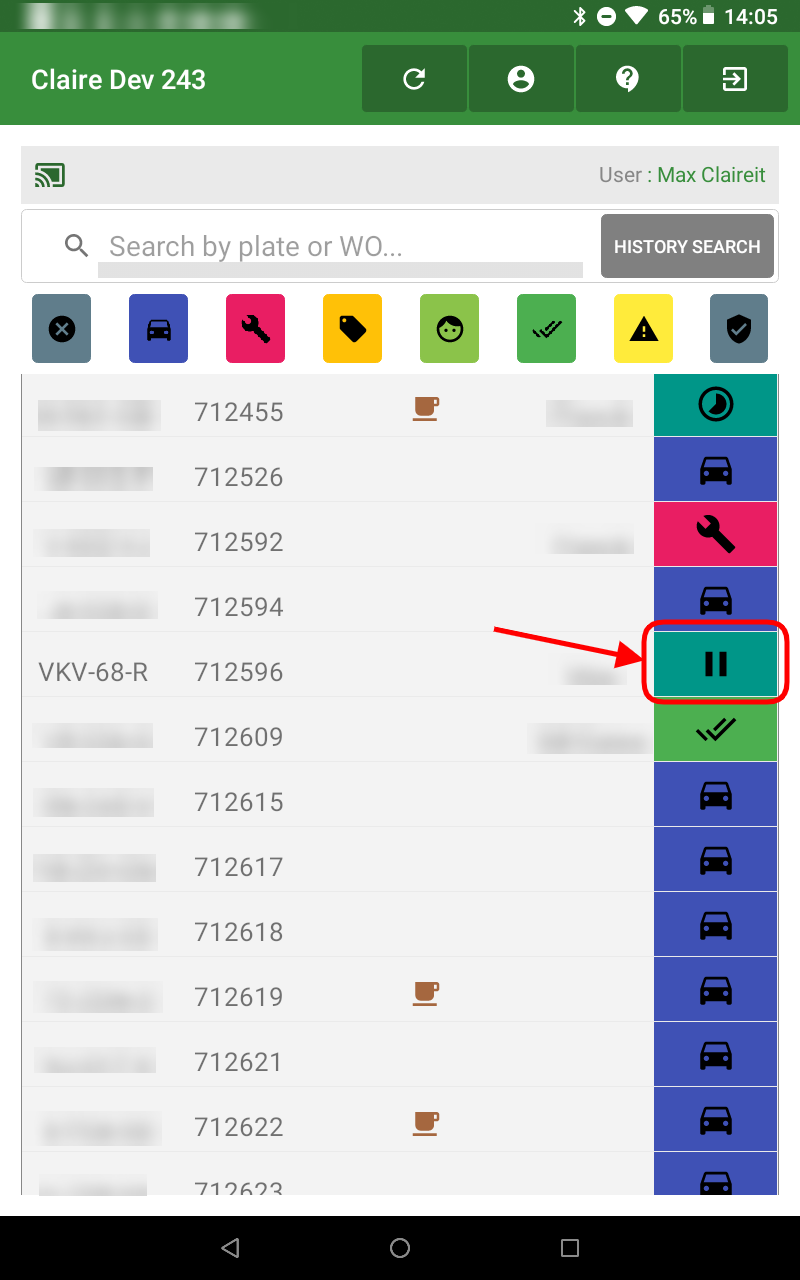 He must simply select the paused checklist On the Checklists page.
Any paused checklist will be identifiable with the following icon on its extreme right.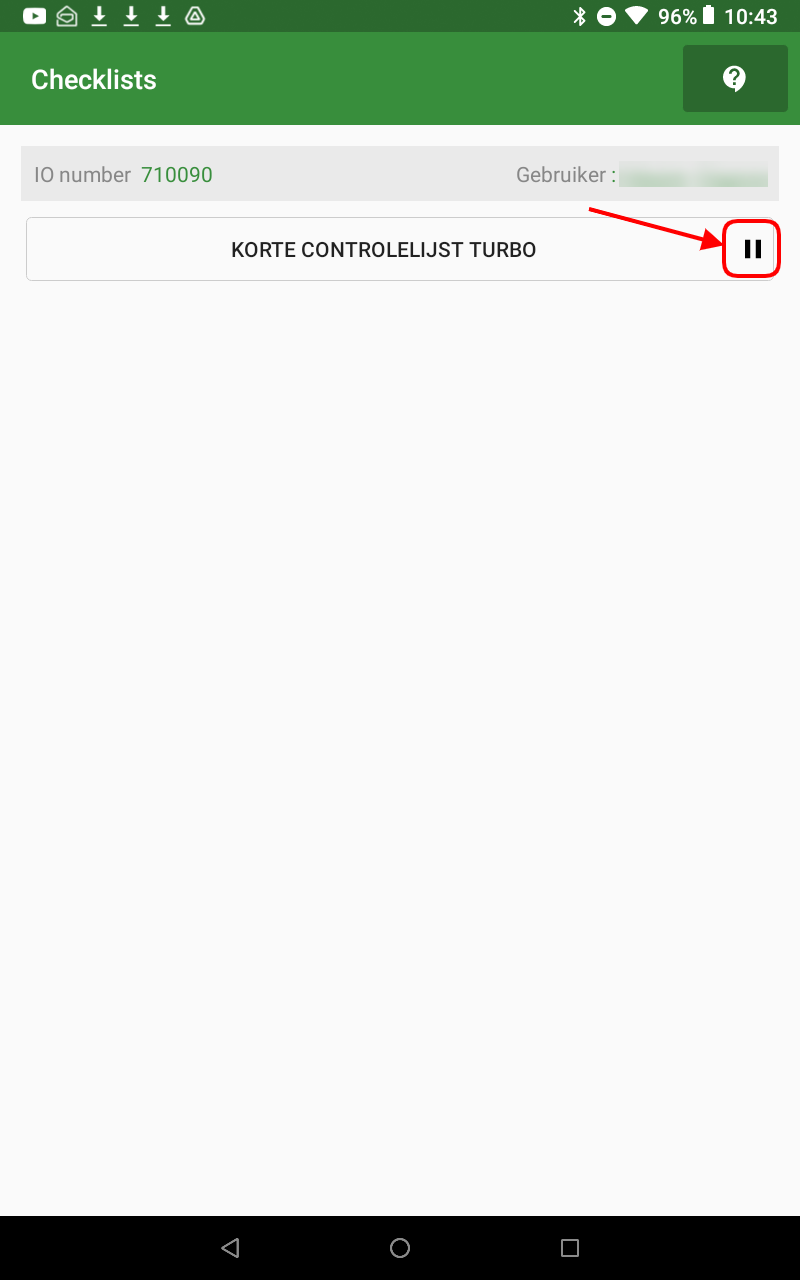 Since build 239, only the check paused will be visible.
Once you click on it, on the confirmation pop-up that appears, you can click Yes to resume the checklist or No to restart the checklist.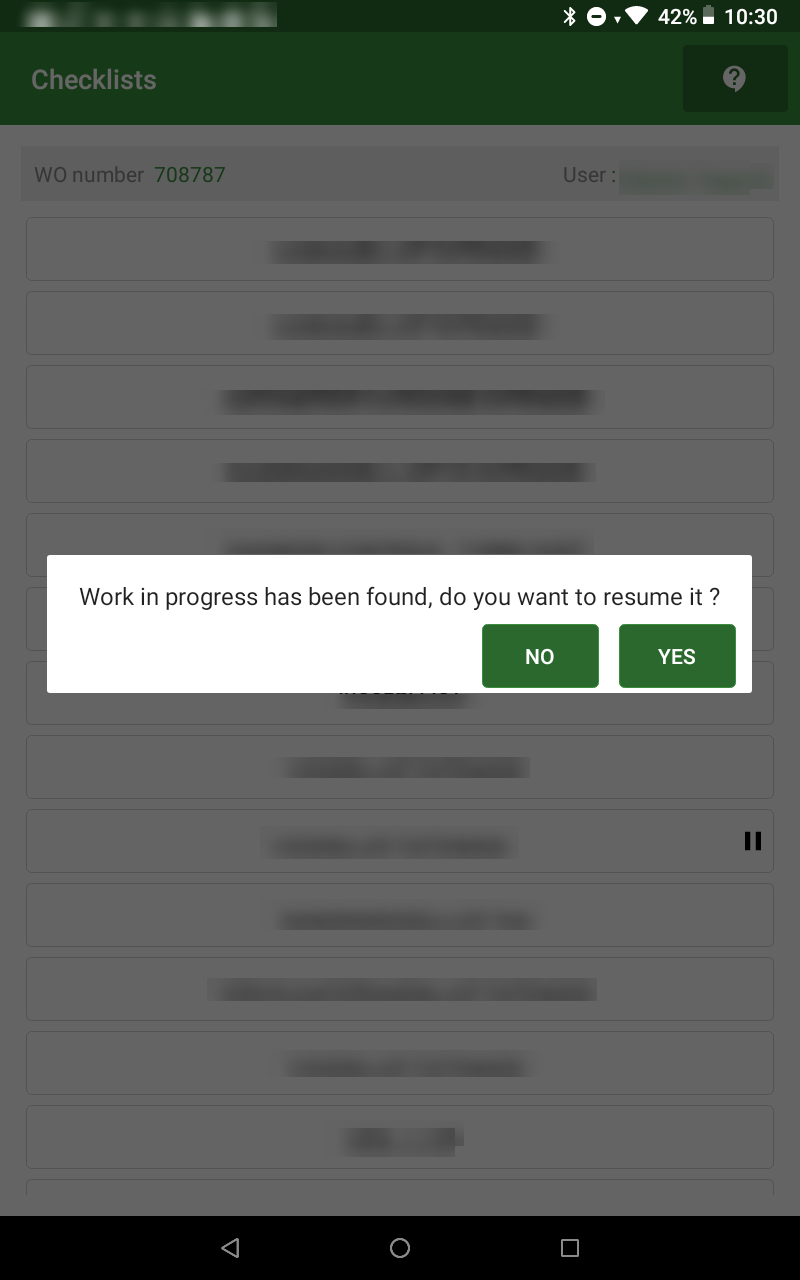 Once the check is resumed or restarted, the regular icon for Car check started will be displayed again to indicate its no longer paused.