Recording extra part used
If you have added extra liquids afterwards, you can enter using the extra parts option.
This can be updated until the car is reported ready!
The extra parts button is located at the right top of the image of the work order as shown in the figure bellow.
When you open the extra parts function, the extra parts list will appear. By filling this list the extra parts added will be stored and processed.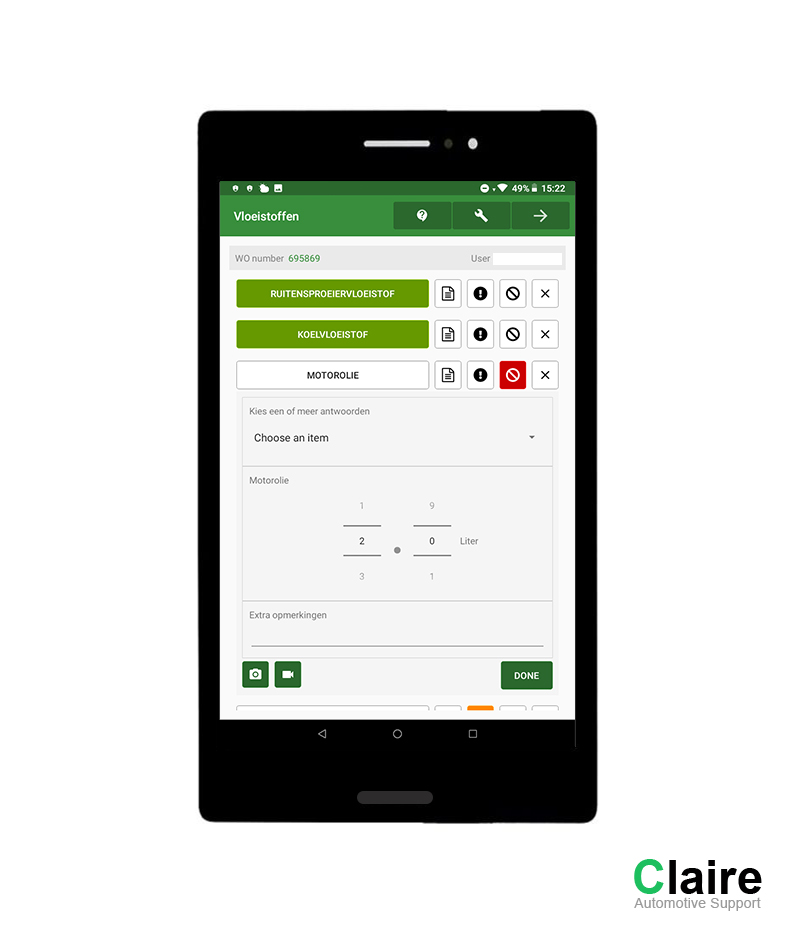 If you want to see what has been added afterwards, you can open the extra parts in the work order as shown in figure bellow.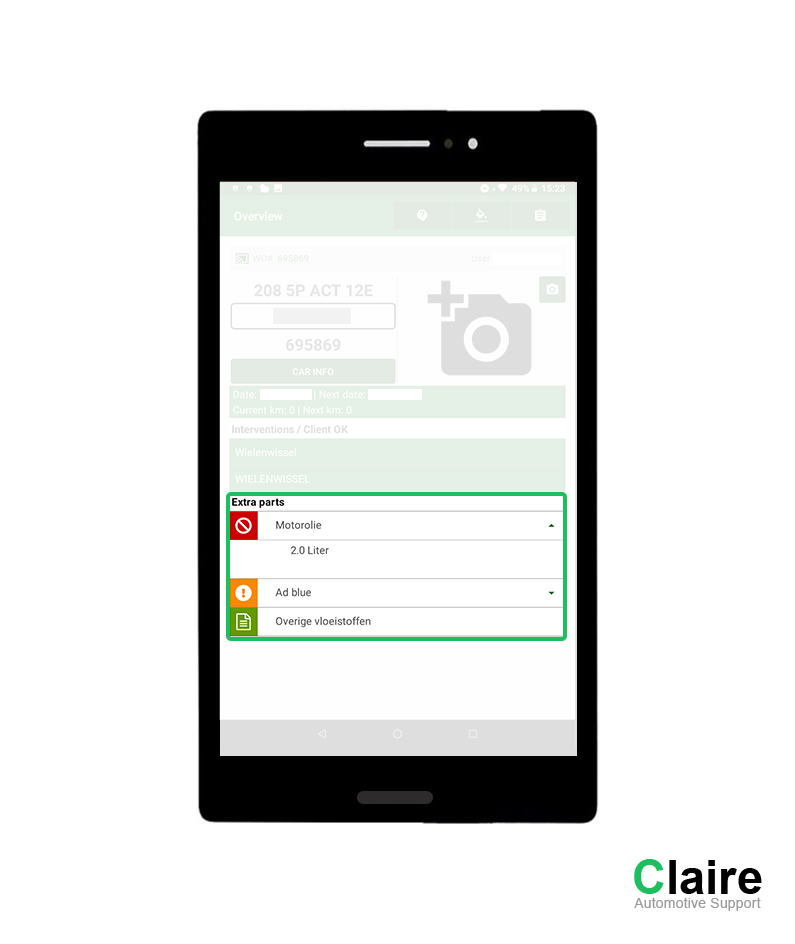 If the technician uses the extra parts function, the status of the work order will not change and the service advisor will not have to give the Customer OK.

Related Articles

Extra parts bijhouden

Heeft u achteraf nog extra vloeistoffen toegevoegd dan kunt u deze invoeren door middel van de extra parts optie. Deze kan bijgewerkt worden totdat de auto gereed wordt gemeld! De extra parts button bevindt zich rechts boven in beeld van de werkorder ...

Navigating the main page (workorder list)

Purpose Every action starts from the start page, you will also see all appointments of the selected day and the status of the appointment. Access By default, the start page opens as soon as you log in. You can alos open it by selecting Appointment ...

Using the dashboard (workorder)

Purpose You will find the description of interventions on the repair order. But not only that! The repair order also contains points noted by the mechanic. In addition you can indicate on which points the customer has agreed.In the repair order you ...

Adding a workorder in Claire

When a repair order is not automatically associated from DMS with Claire, it is possible to add it manually. You can add it by clicking on the plus sign at the top center of the screen (See image below). When you click on it, the following page ...

Adding a picture to a workorder

In the work order a photo of the car can be added to prevent the technician from working on the wrong car. Adding the photo in very easy. You click on the photo button, take a picture and it is automatically added.