This optional feature allows receptionist to communicate important information about the WO. It will then also visible on mechanic's tablet. The mechanic must then give an answer by performing an additional information/diagnostic check. Once performed, the WO will be set to the Car check status.
Accessing
The INFO function at the top right corner of the workorder as indicated by the red arrow in the image below.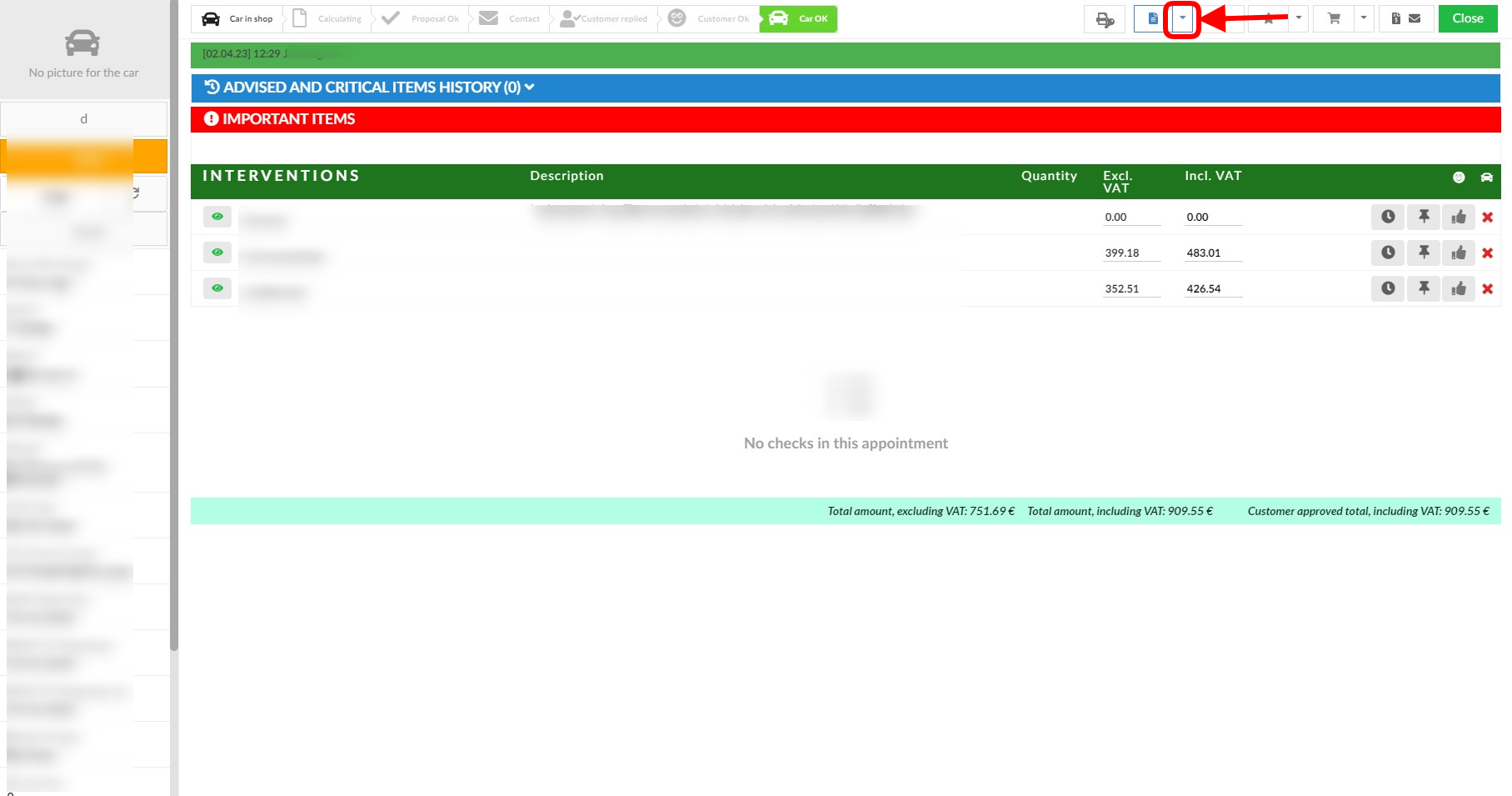 Then from the dropdown, select Set Info Status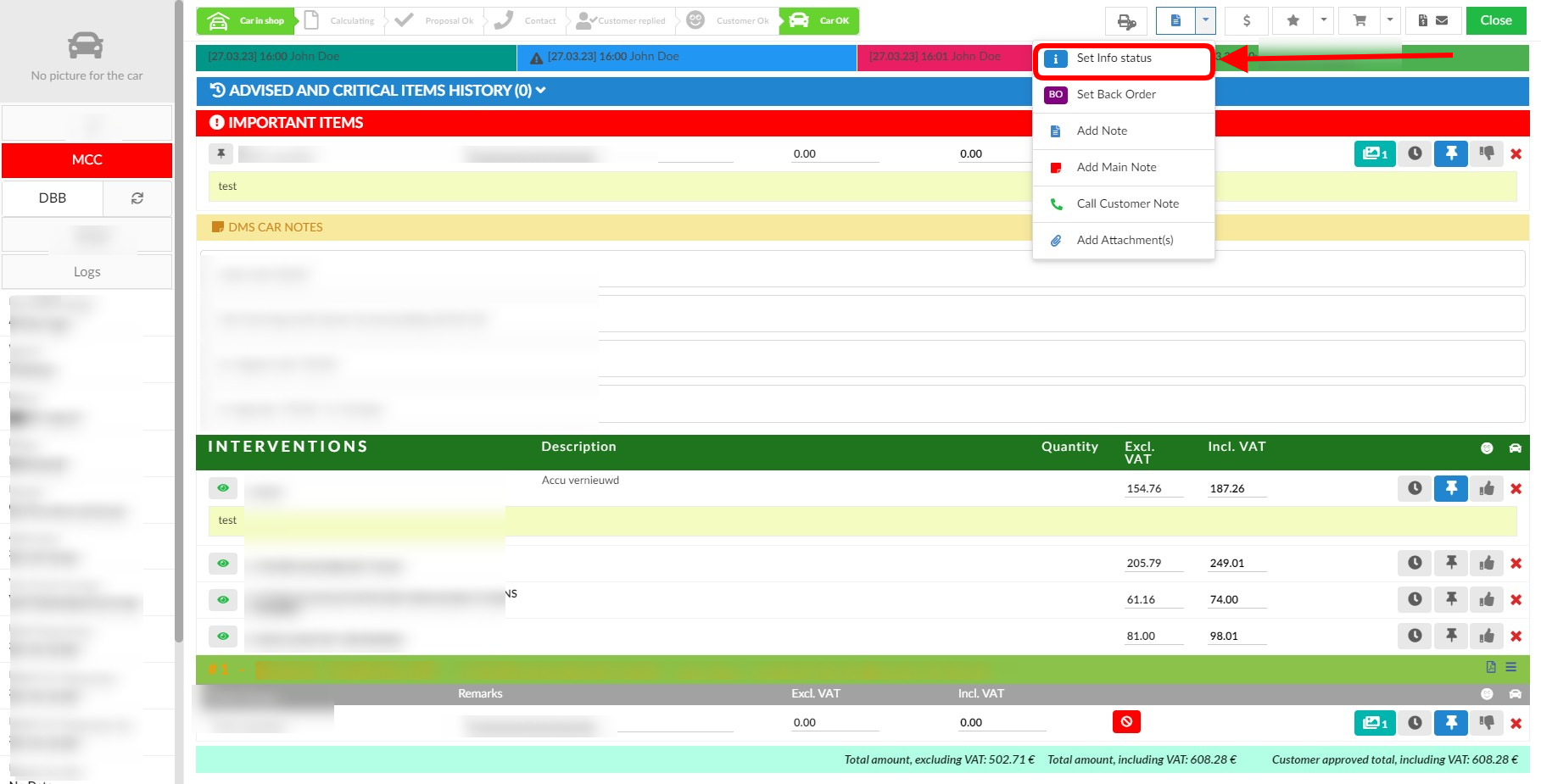 By clicking on the button, the following modal will appear, simply enter your remark and click Save.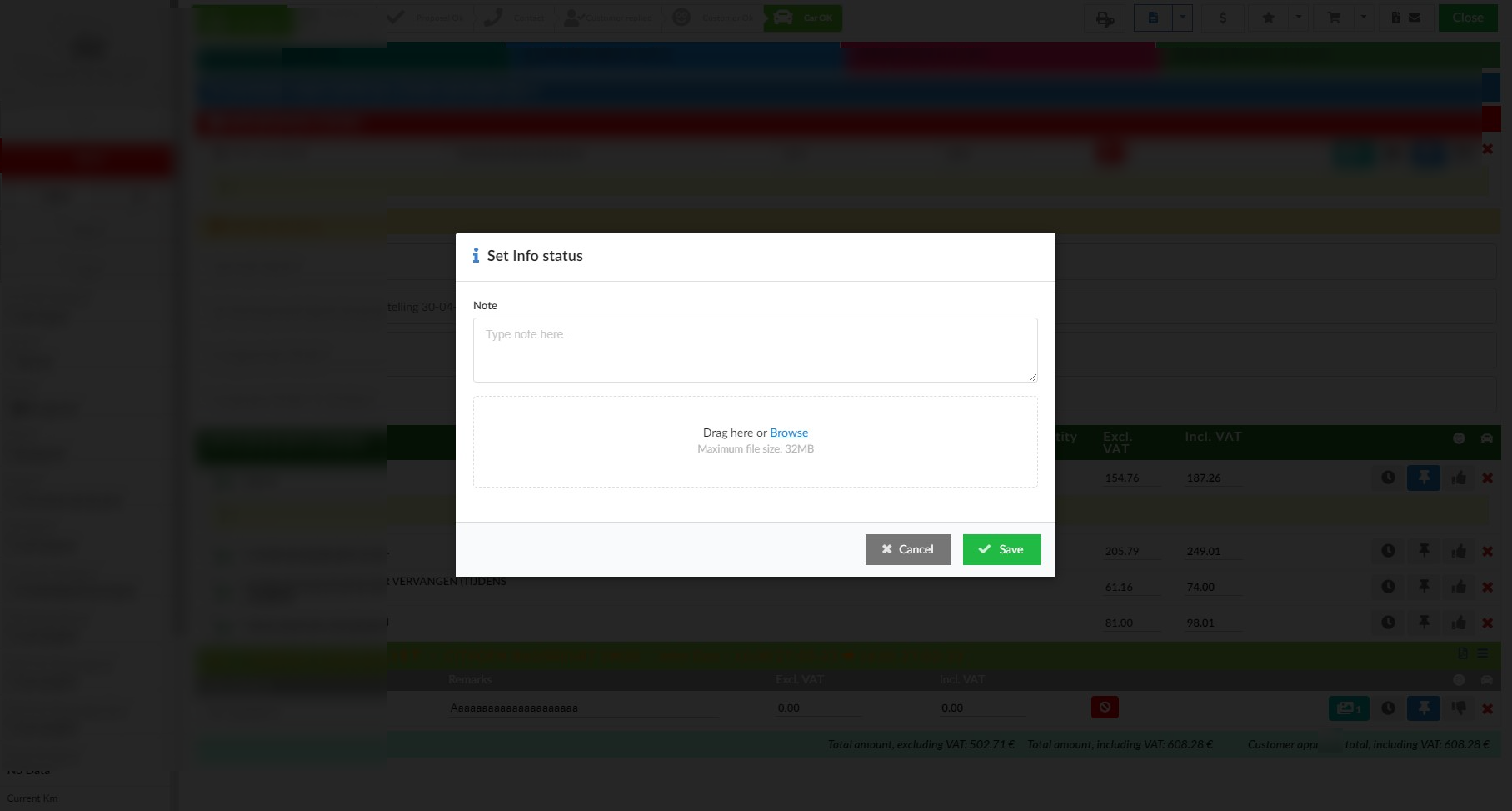 On the tablet, on the WO, the receptionist remark entered using the Info button will then be displayed in blue in the overview.
Mechanics' response
Once a mechanic has answered by performing the Info checklist. The response will be displayed the same way as a regular check on the WO page.