Introduction to the Customer Communication module


Purpose

In 2019, Claire has begun to develop a module called Customer Communication module to complement the Claire process. It allows clear and transparent communication with your customer. Being a digital way of communication, it creates the unforeseen competitive advantage of allowing you to respect customers that demand social distancing. This without sacrificing the quality of information and service you are providing to them. It is built to be completely in tune with the Claire process of reducing delays and frictions at your workplace.

Integrated to the Claire process



Advantages

Transparent

Customers will receive personalized communication.

Customers will have an overview of the photos and videos added.

Intervention status and details will be clearly communicated.

Digital

On their own devices, PC, tablet or phone, your customers will be able to provide their approvals.

The results will be shown directly in Claire.

Customizable

With a single click, a receptionist can indicate the elements that will be visible to the customer.

Corporate identity
You will be able to apply your own style by adding:

Your logo

Your color code

Your welcome photo

Your promotions, offers etc.

Communication channels

In order to communicate with your customers, Claire currently supports the following channels:

Email

SMS

Additional channels will be added in the future.


Please note that with our
advanced setting
it is possible to interconnect and use your own communication channels.
Interconnections

Third party systems can be connected to Claire to be notified in real time when communication are made available to a customer.
Price

€ 59,- *

per location per month

Includes:

DMS connexion

Step by step setting

Documentation and support

*Exclusive to business licenses

Getting started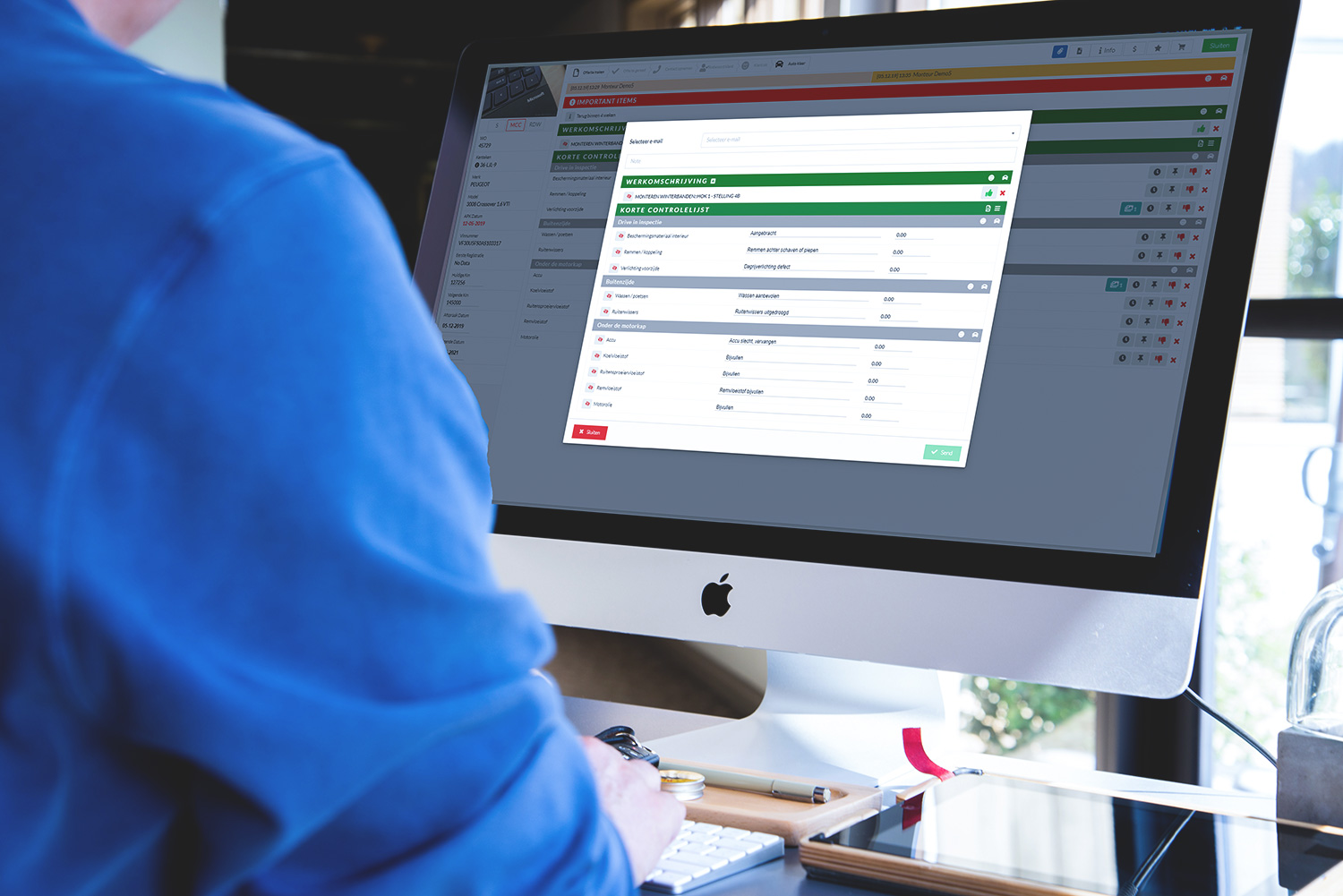 Related Articles

Setting up the customer communication module

Editing customer communication email Step 1 In the hamburger menu, under the customer comm section click Templates. Step 2 Select the template you want to modify. Step 3 From this screen you can modify the text. Note that any text between double ...

Introduction au module Communication Client

En 2019, Claire a commencé à développer un module appelé Communication Client pour compléter le processus Claire. Il permet une communication numérique qui sera claire et transparente avec vos clients. De façon fortuite, ce module crée l'avantage ...

Setting agreements in the Customer Communication module

Prerequisite You must be a user with the Dealer admin role to change settings. Adding an agreement Step 1 Go in the hamburger menu, under the Customer Comm section and click Agreements. Step 2 Click the plus sign in the red circle button at the ...

Using customer communication

This feature allows you to communicate to your customer details about the interventions directly from Claire in the form of an email. Inversely, the customer is able to communicate their decisions back to you, thanks to Claire's customer ...

Reviewing the Customer Communication log

Purpose This feature is part with the Customer Communication, it allows you to review the details on the agreements that was set by your location that were accepted on communications by your client. Accessing Once a communication sent, a note ...